Richard Clark has been interested in photography from an early age and has been taking professional photographs for events, weddings, families and commercial businesses for several years. –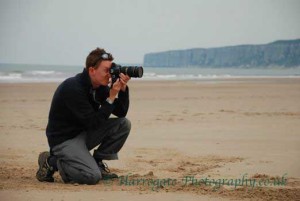 "I have always enjoyed photography from a young age and I would use compact cameras obsessively taking photos.
In later years, I started to take note of light, shadows, reflections, colours and textures. I wanted to be able to capture these elements in their true beauty. I soon realised that compact cameras did not have the settings I required to be able to capture such details. I then purchased a bridge camera which gave my photography more freedom and I had control in various situations and light conditions. I practiced and practiced and I started to enjoy the progress that I made.
As time went by I was becoming more sentimental about freezing that moment in time. I feel that it is important to make people smile and to reminisce about particular events that mean something to them.
I then bought a Nikon D5200 with two lenses and I have never looked back. I began volunteering at Orb Enterprise as an events photographer for the charity. The photos were used to promote the charity and they were well received.
I get great satisfaction in taking photos for people and seeing their reaction. Photographs are there to be enjoyed and appreciated for a life time.
I take pride in the work that I do and I ensure that the photographs meet the customers desire from their special day. Whether you require family, wedding or commercial photography, please contact me and I would be very happy to discuss your ideas and work with you."
– Richard Clark
Please see our
contact page
for enquiries and further details.